PARTNERS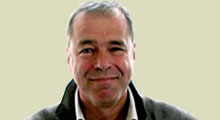 Lars Klint
4th generation Klint family member, who is an architect and designer, like his ancestors.

Lars graduated from the Academy of Fine Arts, School of Architecture 1972, recruited by and eventually partner in Naur Klint's design studio.

From 1986, he has been a Lecturer at the Academy of Fine Arts, with many years in the Department of Graphic Design and now at the Institute of Design and Communication.

Member of the Artist Society, working scholarship from the State Art Foundation and the Muro-Price.

Lars Klint has been running his independent design company since his father's untimely death, both alone (studio KLINT) and with different partners under different names: with architect and painter Birgit Forchhammer (Klint & Forchhammer), with architect Emanuel Rytter (Klint & Rytter) and with architect and graphic designer Lisa Vejse (Klint & Vejse). Included in this site, therefore, are examples of works carried out in various co-operations with different employees, several of whom obviously have left their marks on, and participated in, the execution of works.

Lars Klint has influenced a whole generation of young Danish architects and graphic designers through his lectureship at the Academy of Fine Arts. Lars has the overall artistic and aesthetic responsibilities in Klint & Co.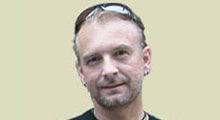 Henrik Lisby
Architect and designer (MA), graduated 1993 from the Royal Academy of Fine Arts, School of Architecture, Department of Design, subject area graphic design.

Henrik was the first graduate from the Academy specialized in on-line graphics.

Henrik was, during his time as a design student, one of the founders of the advertising agency AHEAD (later Valtech). He subsequently went his own way with the design firm, Dikketong, to focus more on the design aspects.

In 2005, Dikketong was reorganized as Danish Design Partners (DDP) and moved from Copenhagen to Southeast Asia.

Henrik is "our man in Jakarta" where he is running our South East Asian design studio specializing in visual branding. He is responsible for the creative development and production in Klint & Co.

Henrik is, needless to say, of the "Klint-school" with his passion for design functionality, aesthetics, and clarity.
Michael Igelsø Hvidt
MSc in strategic planning in 1988 from the Copenhagen Business School.

Michael's previous experience includes Head of Marketing at SEB Denmark, consultant at McKinsey & Co in various countries and Head of business development in Visit Denmark (The Danish Tourist Board).

In 2005, Michael together with Henrik initiated the formation of Danish Design Partners (DDP), focusing on the fast growing South East Asian markets.

In order to further enhance the design offerings and satisfy the growing demand on South East Asian markets DDP's activities were merged into Klint & Co in 2009.

Michael is our passionate branding, communication and tourism specialist - with a broad international experience.

Michael is responsible for strategy, communication and project management in Klint & Co.